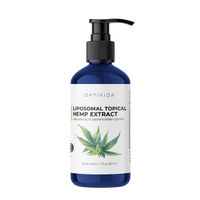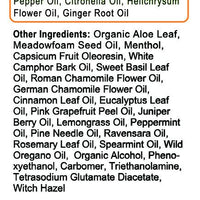 Topical Gel - Hemp Extract - 60ml
**NOTE: This product is not eligible for shipping to Canada.
Helps Aches and Soreness
-   Soothes and helps with joint, arthritis, neck, back, nerve, and muscle discomfort*.
Supports Recovery from Muscles Strains
-   Supports rapid recovery from strenuous activities like workouts, yard work, and so on*.
*These statements have not been evaluated by the Food and Drug Administration. These products are not intended to diagnose, treat, cure or prevent any disease. Consult your physician before using any supplement.
Optidri technology
This patented technology is the foundation of our supplements. It's the only technology capable of drying whole foods in their entirety without losing any flavor, color, or nutrients.
Learn More
Optisorb technology
This patented processes encapsulates the hemp oil to ensures that 85% of our hemp is absorbed into the body. Meaning that our hemp is 17x more effective when compared to other products.

Learn more