Super Bio and Book
Safe. Effective. Convenient.
This new powdered capsule formula makes taking hemp on the go easy.

These capsules are 10x more potent than the competition

Features Optisorb and Cellg8 technology for maximum absorption

Organically grown in Colorado

No hemp seed oil
Health Hemp Revolution Digital
The A to Z Health Benefits of Hemp Extract
Explains the emerging science of cannabinoids

Unlocks the healing secret of hemp extract

Discusses the uses of hemp for numerous health ailments and chronic conditions

Clinical studies support the text in the book

Discover the latest research on hemp
---
"I found this book most informative. I'm very satisfied with my purchase."
― Shirley
"This product has changed my life. I take the liquid drops at night and one pill in the morning. Thank you for making a TRUE hemp product that works."
― Keith
"I'm getting the same benefits as the liquid. It's much easier to take and travel with."
― Sandra
If not, that's okay. Let's keep learning!
Moving onto your Endocannabinoid System.

The most well-known cannabinoid receptors, CB 1 and CB2, are proteins that are imbedded in the membrane of cells. These surface proteins are then attached to another protein that determines the signaling direction activation or inhibition.
"Liposomes are tiny hollow spheres that have the ability to carry both water-soluble and fat soluble compounds very efficiently through the body and into cell membranes. You can also think of them as very small, nano-sized packets that are the delivery system allowing for rapid absorption of nutrients into the cell.
A liposome is nature's own delivery system. In fact, the science of liposomes copied what nature had already created! It all started with mother's milk! It was discovered that mother's milk contains liposomes. It is the way nature is able to ensure that the life sustaining nutrients in mother's milk are easily absorbed by the infant. Liposomes also protect the nutrients as they pass through the stomach and are delivered into the small intestine.
Over 50 years ago, science found the way to duplicate nature's highly efficient delivery system by creating liposomal technology. Liposomes are effective because they are able to increase nutrient solubility and improve nutrient bioavailability, and they are also very stable within the body.
At present, liposomes are the most bioavailable way to deliver nutrients into the cells. The reason liposomes are so effective is that they can be absorbed very quickly through a cell wall, either orally or topically. They enhance the effectiveness of Hemp Extract due to this super efficient delivery method. By attaching to hemp oil molecules and transporting them to their destination, liposomes are a perfect delivery solution for achieving rapid results.
Therefore, liposomal technology allows the Hemp Extract to be absorbed 6-10 times more efficiently than other capsule or liquid oil delivery methods. However, not all liposomes are created equal. Many liposome products on the market use toxic solvents in their processing. An inferior-quality liposome will use low grades of phospholipids, e.g. raw lecithin. Liposomes also are less effective when exposed to heat and oxygen.
The process of making stable, quality liposomes is tricky. The inherent stability of the phospholipids and nutrients also plays an important role in the overall stability of liposomal products. Getting all of these things exactly right, then ensuring that the liposomes and nutrients remain stable throughout the product's shelf life, is key.
Fortunately, there is a high-quality liposome technology called HempSorb™ presently known as Optisorb™. It is the most advanced liposomal technology presently available for Hemp Extract formulations. This liposomal technology uses high-quality phospholipids; it also does not use heat, pressure, toxic solvents or any GMO ingredients. HempSorb™, a proprietary form of liposomes, provides the highest concentration of liposomes per dose, which makes for the most therapeutic delivery method."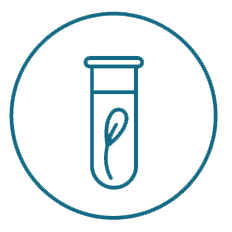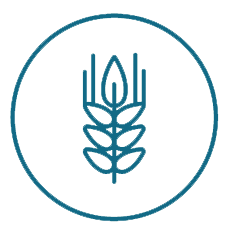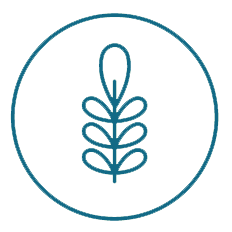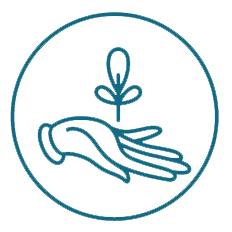 CBD - Cannabidiol
Non-psychoactive

Neuro-protective

Anti-convulsant

Anitoxidant

Anti-psychotic

Anti-inflammatory

Anti-tumoral

Minimal to no side effects
THC - Tetrahydrocannabinol
Psycho-active

Relaxant

Appetite stimulant

Drowsiness

Analgesic

Euphoria

Paranoia

Anxiety
EVERY BATCH of our hemp extract contains much less than the legal limit of 0.3% THC. However, if you are subject to drug testing, for reasons outside of our control, we do not recommend that you take this or any other hemp extract product. Some drug tests can show a false-positive THC result even when the product taken has no discernible THC.
CBD Oil or Hemp Extract- CBD Oil, frequently referred to as Hemp Extract is an oil with naturally occurring terpenes, flavonoids, Cannabinoids, and other beneficial phytonutrients from the hemp plant. This CO2 extracted CBD Oil is free of harmful solvents and uses a gentle, low temperature, alcohol-free extraction process that yields the purest form of CBD Oil available. This clean oil extraction process yields a high quality extracted CBD oil, retaining a broad spectrum of terpenes, Cannabinoids, and other phyto-compounds derived from the Cannabis Sativa industrial hemp plant like CBD Oil.
Hemp Oil is commonly sourced from the Cannabis Sativa (Industrial Hemp) plant seed. It is also called Hemp Oil or Hemp Seed Oil. Hemp Oil is regulated in its production and tested for THC and CBD levels; however, it does not contain either of those Cannabinoids. Tests have shown that there are no cannabinoids present in the seeds of the hemp plant. Cannabinoids are essential chemical molecules that communicate with the endocannabinoid system. They provide vital nutrients that are necessary for the normal functioning of the human body and the prevention of disease. If a product is made with hemp seed oil, it's not going to be as effective as a product made with Hemp Extract or CBD.
The best way to keep learning is with the book and experience.