superbio20
Over 25,000 users trust Optivida Health's hemp products with an average customer rating of 4.9/5.

A nurse found that hemp helped to relieve the pain in their feet and legs from working 12-hour shifts. A musician discovered that hemp helped to relieve their arthritis aches, pain from torn tendons, and relieving tension from their sinuses and specific pressure points. A doctor experienced a 49-year breakthrough when hemp alleviated 90% of their shoulder pain. A mother was happy to discover that hemp helped to combat her Autistic son's aggression and helped with his seizures. Family members are relieved to find out that hemp can help with chronic aches and pain, stress, anxiety, depression, PTSD, sleep, headaches, and much more of their loved ones.
Published studies have shown that Optivida Healthy's hemp products were safe and effective. This 30-day study showed that Optivida hemp extract with CELLg8 (Optisorb) could have potential usefulness in reducing fasting blood glucose levels.

"Our results are very promising and additional work is in the planning stages to further delineate the mechanism o faction of CBD on glucose levels, and to confirm the present findings." - Dr. Emek Blair

An additional third-party study showed that Optivida Hemp Exact (liquid) was 17x more absorbent than that of hemp tincture products. The capsule form of hemp was found to be 10x more absorbent.
---
"This product has changed my life. I take the liquid drops at night and one pill in the morning. Thank you for making a TRUE hemp product that works."
― Keith
"I'm getting the same benefits as the liquid. It's much easier to take and travel with."
― Sandra
Let's talk bioavailability

As Hemp Extract products become more widely known and appreciated, many more formulations are entering the marketplace. While there are now a variety of choices, the question is always, "Which ones are really the best?" In sorting through the many options, it is important to know the bioavailability, the source of the hemp plant, the extraction method, the purity, the delivery system, and the potency.
Let's first talk about bioavailability. Bioavailability is the proportion of the active ingredients that are absorbed and utilized by the body. No matter how beneficial a medicinal substance may be, if it is not bioavailable, it is useless. The higher the bioavailability, the more effective the product will be. Bioavailability of Hemp Extract products varies greatly depending on the type of delivery system, e.g., capsule, spray, vaporized, etc.
Now we'll briefly cover the other important factors of choosing a hemp extract. Our hemp extracts are made with oils extracted from non-GMO, certified organically grown hemp plants, which can be traced and validated fro purity from farm to finished product. In addition, our hemp products are considered "green" meaning they contain no solvents, chemicals, sugar or preservatives. And finally, our hemp is made with superior liposomal technology to ensure higher bioavailability. Don't worry we'll talk more about these factors on the rest of the page. So let's keep scrolling.
Here's a deal you can get behind.
Super Bio Hemp Extract Capsules (20 count)
Health Hemp Revolution Book (digital copy)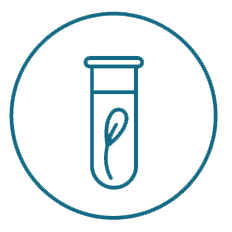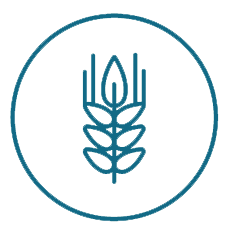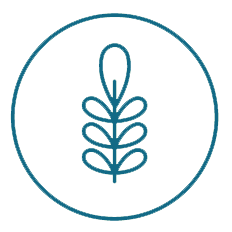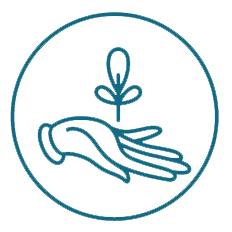 What Dr. Emek Blair says about Health Hemp Revolution.
Hemp is now in the public consciousness in ways that it has never been before; it seems that news stories and scientific studies are continuously coming out. However, the real question is, what is the benefit, and how can it be used by us to enjoy its myriad of potential benefits? Dr. Sellman puts together a comprehensive yet straightforward and easy-to-understand guide to this subject matter so that we can enjoy the benefits.
As always, Dr. Sellman introduces the cutting edge in this field and includes a section on a natural yet advanced nutrient delivery system using liposomes. HempSorb™, as its name suggests, is designed to get the hemp to absorb rather than just pass through your body. This advanced system wraps around the hemp oil and naturally helps it to be more fully absorbed and then utilized by your body. Remember that no absorption equals no benefits.
---
Dr. Sherrill Sellman is a doctor of traditional naturopathy and is Board Certified in Integrative Medicine. She is a psychotherapist as well, and is a leading voice in women's holistic health and wellness. Dr. Sherrill is also an internationally respected dynamic lecturer, authoritative writer and health journalist, assisting people to access truthful information and safe holistic solutions to optimize their health and wellbeing.
Dr. Sherrill is the author of three bestselling books: Hormone Heresy: What Women MUST Know About Their Hormones, What Women MUST Know to Protect Their Daughters From Breast Cancer, and Chia: Return of the Ancient Seed.
She is a passionate, inspiring and powerful voice sharing her wisdom through her books, radio show, TV appearances, blog and consultations. When not writing, consulting or lecturing, Dr. Sherrill can be found exploring interesting places and experiences around the world or bicycling through the countryside!