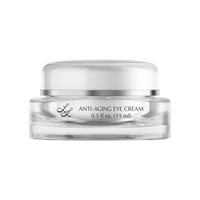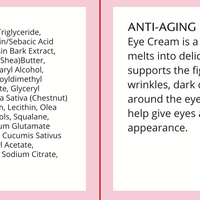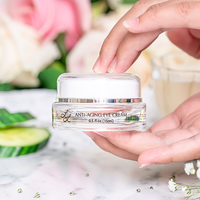 LL Skincare - Anti-aging Eye Cream
---
Multi-functional age-defying cream that works to improve skin's texture, suppleness, and helps calm signs of sensitivity.
Gentle: soothes and softens dry or chapped skin
Restore: antioxidants significantly restore collagen and promote collagen creation
Protect: produces melatonin to reduce the formation of age pigment
Melts into the delicate under-eye skin to combat fine lines and wrinkles, dark circles, and puffiness around the eye. After just one use, you'll experience a radiant, youthful-looking appearance.
Use day and night
Optidri technology
This patented technology is the foundation of our supplements. It's the only technology capable of drying whole foods in their entirety without losing any flavor, color, or nutrients.
Learn More
Optisorb technology
This patented processes encapsulates the hemp oil to ensures that 85% of our hemp is absorbed into the body. Meaning that our hemp is 17x more effective when compared to other products.

Learn more