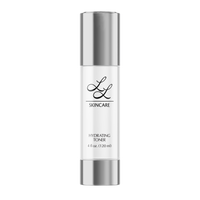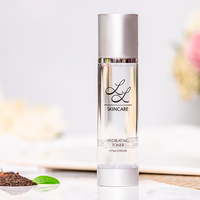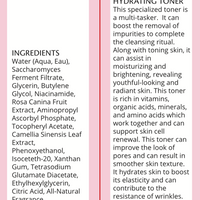 LL Skincare - Hydrating Toner
---
This hydrating toner removes impurities to complete the cleansing process.
Hydrates: supports elasticity and resistance to wrinkles
Lightweight: absorbs into skin quickly
Heals: moisturizes skin to heal acne scaring and fight fine lines and wrinkles
Removes impurities, tones, moisturizes and brightens, revealing youthful-looking, radiant skin. Vitamins, organic acids, minerals, and amino acids work together to support skin cell renewal. Refines the look of pores for smoother skin texture.
Use day and night
Optidri technology
This patented technology is the foundation of our supplements. It's the only technology capable of drying whole foods in their entirety without losing any flavor, color, or nutrients.
Learn More
Optisorb technology
This patented processes encapsulates the hemp oil to ensures that 85% of our hemp is absorbed into the body. Meaning that our hemp is 17x more effective when compared to other products.

Learn more