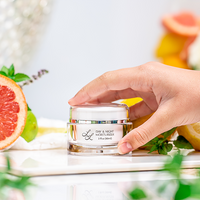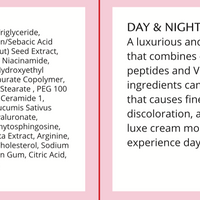 LL Skincare - Day/Night Moisturizer
---
Moisturize: brightens and lightens dull looking skin
Repair: improves skin texture, suppleness, and calms sensitive skin
Protect: prevents damage from UV rays
A luxurious and hydrating moisturizer that uses a breakthrough formula that combines repairing enzymes with plant-based peptides and Vitamin C.  These ingredients help to repair skin damage that causes fine lines and wrinkles, discoloration, and loss of hydration.
Use day and night
Optidri technology
This patented technology is the foundation of our supplements. It's the only technology capable of drying whole foods in their entirety without losing any flavor, color, or nutrients.
Learn More
Optisorb technology
This patented processes encapsulates the hemp oil to ensures that 85% of our hemp is absorbed into the body. Meaning that our hemp is 17x more effective when compared to other products.

Learn more